Sculpture Schema
This disciplinary schema is designed in a way that enables students to understand the place of sculpture in contemporary society. It asks students to consider how art and space interconnect. It guides them through the complex process of bringing form to ideas and concepts. To reach this point, students need to develop an understanding of materials and processes and how they can be utilised to convey meaning. Students will explore sculpture through an all-encompassing-interdisciplinary schema that invites them to examine the intersections between disciplines. In addition to this, students will develop skills in casting techniques, ceramics, clay, and may also experiment with structural materials such as wood and steal. In the earlier years, students will begin by exploring objects in and of themselves.
Artists
Claire Lambe, Rebecca Horn, Roni Horn, Franz West, Marcel Duchamp, Richard Wentworth, Vernon Ah Kee, Doris Salcedo, Isa Genzkin, Richard Tuttle, Eva Hesse, Sol Lewitt, Robert Rauschenburg, Ana Mendieta, Ai Wei Wei, Maree Clarke, Cy Twombly, Mona Hatoum, Anselm Kiefer, Chris Burden, Tatiana Trouve, Rachel Whiteread, Do Ho Suh, Dale Harding, Marina Abramovic, Emily Floyd, Michael Johanson, Kara Walker, Sarah Sze, Cosima Von Bonin, Michael Cook, Stephen Ives, Cathy Wilkes, Cornelia Parker, Louise Bourgeois, Yayoi Kusama, Nnenna Occore, Romuald Hazoume, Claudia Moodoonuthi, Matthew Ritchie, Andy Goldworthy, Robert Smithson, Yinka Shonibare, Marina Abromovic, Claes Oldenberg, Emily Kame Kngwarreye, Mark Dion, Gabriel Oroczo, Carolyn Eskdale, Michael Kandy, Sarah Lucas, Mario Merz, Patricia Piccinini, Olafur Eliasson, James Turrell, Mario Merz, Brook Andrew, David Zwerner, Ian Burn, Simone Slee, Aleks Danko, Kai Althoff, Roman Ondak, Bruce Nauman, Ronnie Van Hout, Nathalie Djurberg, Fiona Abicare
Year 7
In year 7, students begin to explore objects and materials in and of themselves. Students will delve into the history of the ready-made in art and explore how the idea of the ready made / found object art has translated into contemporary artists' practices.
For their final project, through exploring the work of Richard Wentworth, students will be given (or will select themselves) an object to explore. Students will undertake a clay workshop, as well as a plaster casting workshop, so to investigate and be with their object. Students will use these investigations and new skills to recreate or alter their object, giving it new meaning. They may choose to alter it in a way that eliminates its original function, give it a new use, juxtapose it with another object, or abstract it in a way that gives it new form, rendering it unfamiliar.
■Everything is interesting when you look hard enough
■How can objects transform when we take away their original purpose?
Activities are mainly based around working with objects to give them new meaning.
Taking away the objects original function

Abstracting an object to render the familiar unfamiliar

Altering objects to give them new uses

Asking students to group objects based on their relationships (exploring semantic categories and associative relationships)

Think of a colour. What things is that colour usually associated with? Try to convince your partner otherwise.

Paint the object a colour that you wouldn't usually associate with that object. How has in transformed how you see this object?

Exploring the juxtaposition of objects and things

Present an object to students. Ask them to write a list of what this object is usually used for. Then, ask them to write a list of what it could be used for. Compare with peers.
Resources
See inside unit plan
How we see the world - Sarah Sze

List of artists that could be used
Isa Genzken
David Zwirner
Claire Lambe
Sarah Sze
See additional artists inside unit plan
Year 8
Documenting the everyday, paying close attention to objects and things.
Students will begin year 8 by examining the relationships and juxtapositions between objects to construct sculptures with found objects and materials. The below unit plan can be utilised, adapted, or added to. Students will be introduced to a range of artists who use unconventional materials to construct their artworks. Throughout this process, students will be asked to explore space and site in relation to their sculptures. At the end of year 8, students will present their final artworks by installing them in a particular space in the classroom.
■The power of visual and emotional contrast
■"What is the difference between what we keep and what we choose to throw away?" - Candy Jerniga
■What kind of stories can objects and materials tell us and how can we transform those stories into art?
Unit Title: 3D Collaging
This unit asks students to investigate their surroundings and the connections between their senses and every day environments. Students will spend lessons collecting objects and materials, then examining their findings. From there, students will construct their own 3D collages using the found materials and objects they collected throughout this process. Students will be guided from a series of investigations based on Keri Smith's book "How to be an explorer of the world: Portable Art Life Museum" Alongside these investigations, students will look at a range of key contemporary and historical artists who use found objects in their art. Students will use the final five lessons to collaborate with their peers on a student curated exhibition.
At the end of year eight, students will be introduced to various contemporary forms of sculpture. Including text, installation, performance, participatory art, public art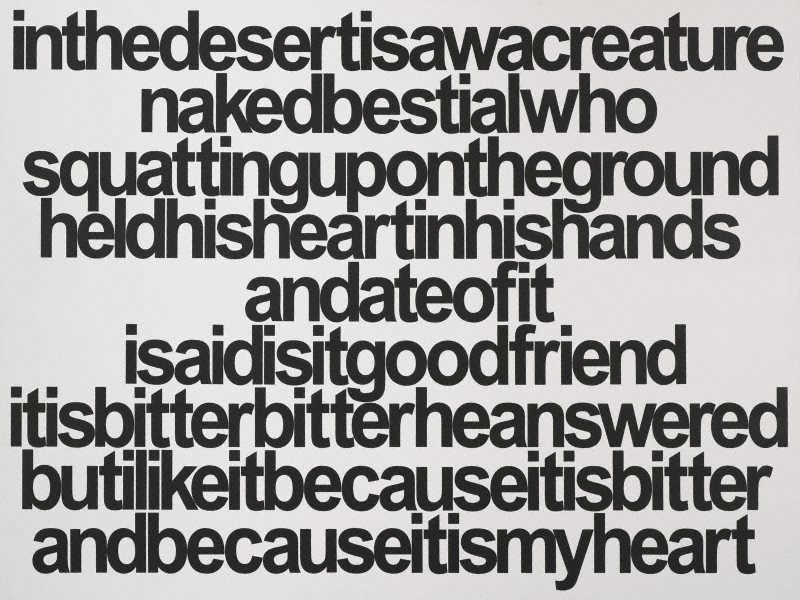 Year 9
Self. Personal Space. The body. Culture. Identity. Belonging. Place.
Creating a self portrait through sculpture.
In year 9, students will explore identity and place through sculpture. Continuing on from year 8, students will be introduced to a number of contemporary artists who use non-traditional art forms to communicate a message or story.
Create a self portrait without using a face. Tell us something.
Activity - Ask students to either photocopy a page from their favourite book, print off the lyrics to a favourite song, photocopy a letter from a loved one or friend, or choose any other piece of writing that links to their identity / life . Students should bring along their chosen lyrics, song, or letter to class. During class, do a block out poetry activity using their chosen piece of writing. Their final poem or word should convey something about their identity / life / culture. This can serve as a starting point for their sculpture self portrait.

Activity - Bring an object or a collection of objects from home that you can tell the class a story with.
Their self portrait can be constructed through text, through film, through installation, or through any other sculptural / spatial means.
■ "To enter into the unknown (to part take in an experiment) involves a willingness to fully experience and study things we don't understand, and to embrace that lack of understanding" – Keri Smith

How does personal history affect an artist's work? - Art21

How is the artist's work an expression of childhood memories? - Art21

List of artists that could be used Resources and excursion ideas
Doris Salcedo
Louise Bourgeois
Andy Goldsworthy
Rachel Whiteread
Sarah Sze
Brainstorming activity (adapted from drawing lesson plan)

For this activity, each group should head out to their chosen site, with the following steps.
1. Write down ten things that you can see, smell or hear in this space that you did not notice when you sat down. Spend twenty seconds on this, you should not overthink it. Just write down the first ten things that come to you.
2. Choose one of the things you wrote down, whether it be a smell, a sound or an object. Circle it.
3. Spend two minutes focusing on your chosen thing, writing down everything you see when looking at it.  (If you chose a smell or a sound then you should close your eyes and write down what you see whilst smelling that smell or listening to that sound)
4. You will now spend two minutes writing down what your sound, object or smell makes you feel or think about.

After completing this task, students should return to the classroom
Once back at the classroom…
Spend 15 minutes creating a drawing based on what you have written down.

After this, the teacher should hand out little cards or paper slips that each have an element or principle written on them. Each student should receive one

In their groups, students should do a mini gallery walk, and find one drawing that successfully uses the element or principle written on their piece of paper to communicate an emotion or idea.

Groups will share their responses and will also present their drawings to their group


Upon completion of this activity, students will begin to brainstorm what sorts of ideas, emotions, or themes their site provoked from them and how this may lead to the ideas for their sculpture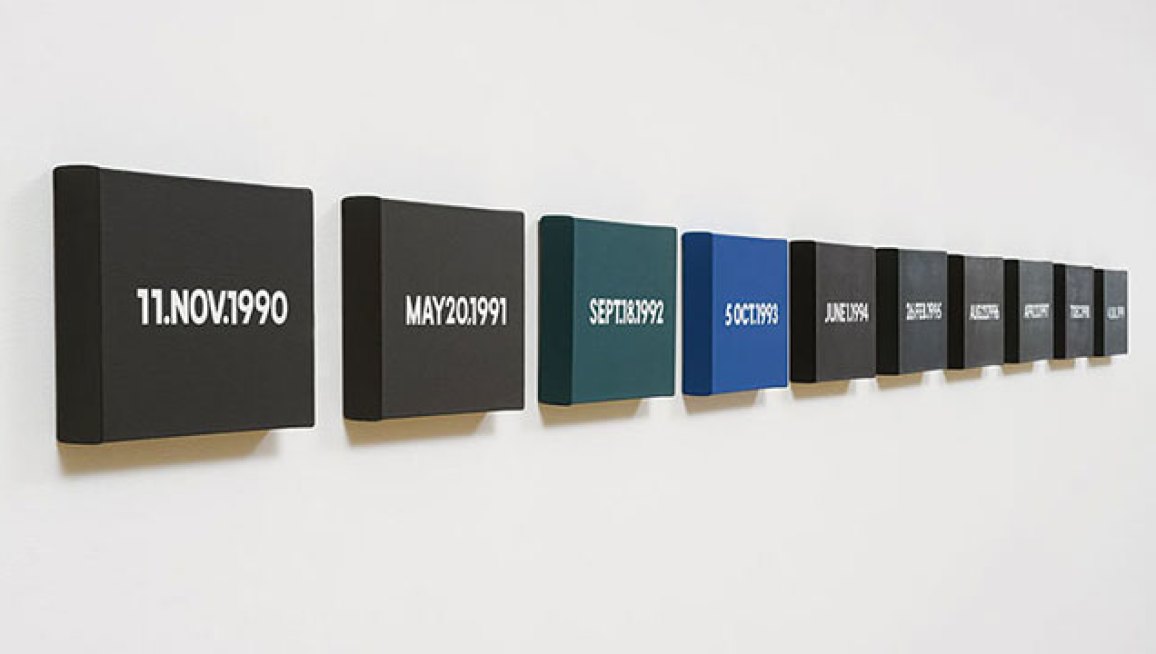 Year 11
In year 11, students will begin to explore conceptual art and the notion of authorship.
Through an investigation into conceptual artist, Sol LeWitt, students will develop their own conceptual artworks. After coming up with their own concept, students will be asked to develop a set of instructions for a peer to construct an artwork for them. After a critique of the artworks, students will be asked to decide who the artist was in that process; the student who drove the idea, or the student who executed it? Upon reflection of this task, students will start to look into the notion of authorship in the art world. They will start to look into artists who are removed from the process of constructing the artwork.
Artists
Sol LeWitt
Joseph Kosuth
On Kawara
Jannis Kounellis
Richard Long
Ewa Partum

Marina Abromovic
Chris Burden
Jeff Koons
Not a matter of aesthetics, but the artists brain

Following on from conceptual art, students will begin to explore relational aesthetics, performance art and participatory art.
Year 12

Throughout year 12, students will be asked to constantly reflect on the big ideas of sculpture and spatial practice and how these ideas can be incorporated into their studio practice. They should constantly be thinking through making, using sculpture as a process to realise ideas.

At least once during the semester, there will be a whole class critique where students will present an artifact (complete or incomplete) that articulates where they are currently at in their practice. Students will be asked to carefully consider how and where they will place their artifact to best communicate what is needed to their peers.
In addition to the critiques, each lesson we will have small group tutorials where a group of students (3-4) and the teacher will reflect on where each student is at through a casual discussion and presentation their ideas, processes, and practice to date.
Students will be asked to reflect after each tutorial session on the following:

-The core in the work to date that you wish to pursue
-The new series of gestures/tasks/jobs that you will do to ensure you have new work(s) to show in time for the next group tutorial
-The 3-5 artists that you follow/look to/inform your practice
(Aleks Danko, VCA S&SP department 2014)